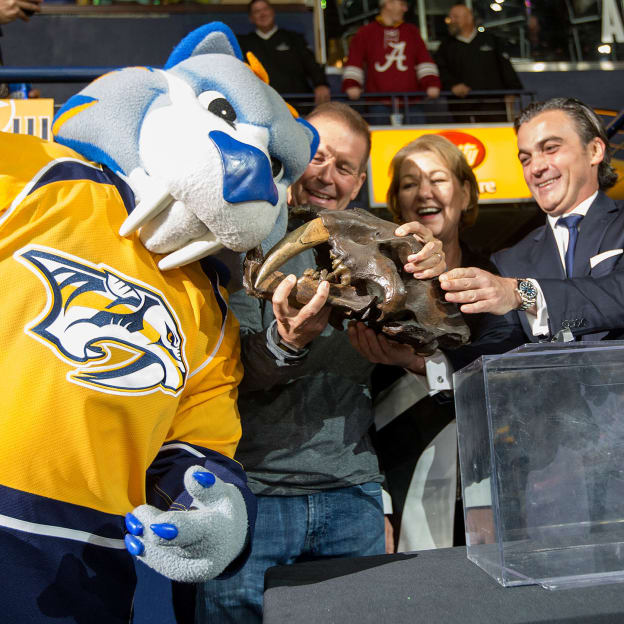 The Origin of the Predators Logo
The Predators unveiled their logo, a saber-toothed tiger, in Nashville's downtown First American Center on September 25, 1997, 26 years after a fang and foreleg bone of a saber-toothed tiger were found in a cave just below the building's address.
In May of 1971, excavation began at the downtown Nashville site of what today is the 28-story UBS Tower (formerly First American Center). Construction workers drilled through 20 feet of solid rock before coming to a soft muddy area. Further digging revealed a cave containing the nine-inch fang and a foreleg bone of a saber-toothed tiger, extinct for at least 10,000 years. Radiocarbon tests on the specimen revealed that it could have possibly been one of the last of its breed to exist. Scientists believe that some time during the last glacial period (15,000-80,000 years ago) part of the cave was the den of the saber-toothed tiger. The discovery, made in August 1971, marks only the fifth of its kind in North America. The cave, located beneath the building, is preserved under concrete for historic and educational purposes.
The saber-toothed tiger logo was co-designed by JDK Design of Burlington, Vermont and Dye, Van Mol & Lawrence of Nashville.