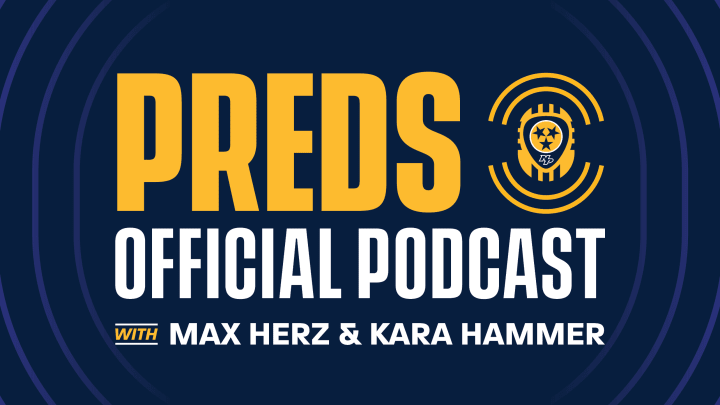 Smashville's Team. Smashville's Podcast.
The Predators Official Podcast is hosted by Max Herz and Kara Hammer. The 45-minute long program offers inside access to the team, the best interviews with players & analysts and hockey talk in a new and fun way.
Join the conversation on X (Twitter) by using the hashtag #PredsPodcast. If you want a question answered on the next show, reach out to us on X (Twitter) at @PredsNHL or @MaxHerzTalks using #PredsPodcast.