Our Mission
The Anaheim Ducks Foundation serves as the team's main charitable beneficiary. Introduced at the opening of the 2008-09 season, the mission of the Anaheim Ducks Foundation is to facilitate and support programs that produce positive change for children and families throughout Southern California by providing educational opportunities, broadening access to the sport of hockey and addressing the health and wellness needs of our community.
The Anaheim Ducks Foundation raises money at various fundraisers such as the Anaheim Ducks Golf Classic and Dux in Tux, along with a variety of in-game fundraisers. Through the Foundation, the Anaheim Ducks look to support exemplary Southern California nonprofit organizations and to help make a positive impact in the local community. Anaheim Ducks Foundation has contributed to many nonprofit organizations.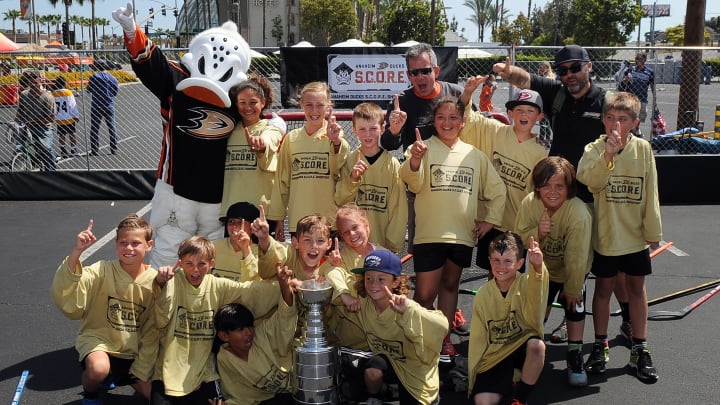 Anaheim Ducks S.C.O.R.E.
The Anaheim Ducks S.C.O.R.E. program offers free educational standards-based curriculum to over 300 schools in five counties, reaching over 40,000 unique students annually. Impacting over 250,000 students since its inception in 2005, the award-winning S.C.O.R.E. program was developed for Southern California students to address healthy living habits, academic excellence and the importance of integrating these two practices into their daily routine. Ducks S.C.O.R.E. also uses hockey to teach educational themes, reinforce the importance of positive character building and reward youth for their dedication to pursuing academic excellence.
Follow us on Facebook and Twitter for the latest news and updates.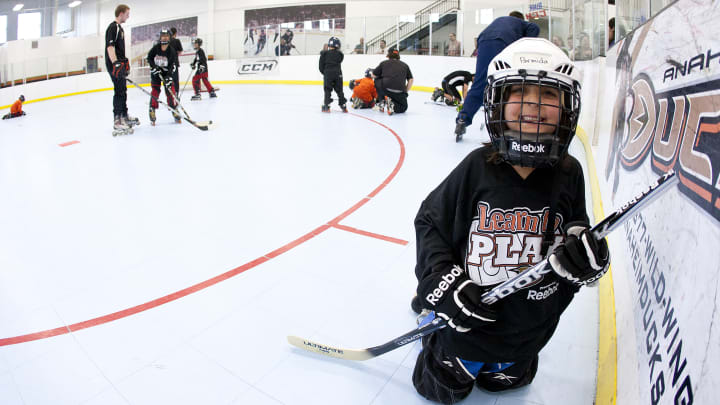 Learn To Play
The Anaheim Ducks Learn to Play program offers first-time hockey players the chance to get on the rink in full hockey equipment for free. Players receive instruction on the basics of hockey and skating. Participants in Anaheim Ducks Learn to Play are provided with an equipment bag, helmet, shin guards, hockey pants, elbow pads, shoulder pads, gloves and a jersey to use for the four-week session in order to be fully protected on the rink.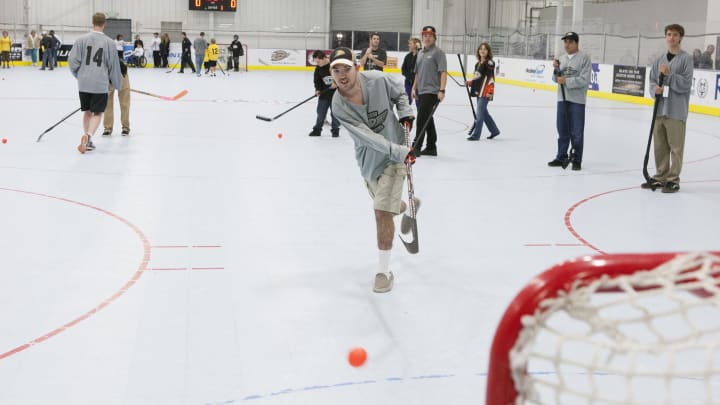 Top Flight
The Top Flight Street Hockey League is designed for participants with special needs and is open to players of all ages and abilities. The League runs group practices and clinics as well as games weekly. Group practices focus on helping participants establish basic hockey skills like shooting, passing and stickhandling.