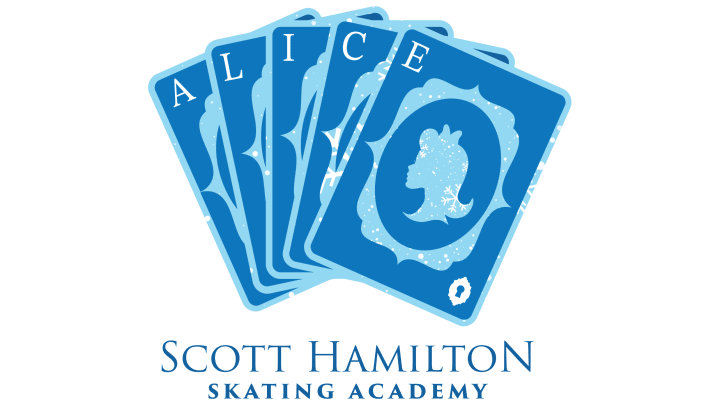 Scott Hamilton Skating Academy Holiday Show
Sunday, Dec. 10, 2023
Join our dazzling cast of skaters in this year's production of "Alice's Winter Wonderland on Ice" as we take you on a whimsy and wonderful holiday journey, a quirky whirlwind through Alice's dreams! Our annual holiday show is sure to warm your holiday spirit! Join us for this Scott Hamilton Skating Academy family tradition. All levels and ages welcome to participate and join the fun! Our very own Academy and Club athletes pave the way as Alice twirls and twists her way down the rabbit hole to a far-off wintery fantasy land!
Cost

COST: $200

HOLIDAY SHOW FEE INCLUDES EVERYTHING BELOW:

6 Group Rehearsals Beginning the week of October 23rd, 2023.
2 Tech rehearsals (no costumes)
1 Dress rehearsal
1 SHOW
COSTUME!!  
FUNdle Photo Package | Individual, Group, Cast!
Full length Video of entire show!
Tickets

Tickets are NOW on sale!

Tickets are $15 for general admission for the December 10th show at 1 p.m. at Ford Ice Center Bellevue. Tickets can be purchased online!

CLICK HERE TO PURCHASE TICKETS

TERMS & CONDITIONS

Each general admission ticket admits only one person (children aged 2 and under free)
Tickets cannot be exchanged
No refunds unless the event is cancelled or postponed.
Lost or damaged ticket(s) will not be entertained.
VIP Suites

Enjoy the best seats in the house, on ice level. Each suite holds 10 guests and includes snacks, hot chocolate, coffee, and holiday themed adult beverages. Suites are available for $500 per suite.

CLICK HERE TO RESERVE YOUR SUITE TODAY!

AMENITIES

Best seats in the house! On ice suite with comfy couches!
Festive Holiday Decorations, warm fuzzy blankets, pre-lit holiday tree.
Bottomless popcorn for the whole suite!
Holiday cookies for all!
Unlimited hot cocoa, hot coffee, or tea! Adults, we got you too! Enjoy Baileys and coffee or hot cocoa w/ peppermint vodka!
A private party host to ensure your stay during the Seasons is a memorable and exciting one!
Solos, Duos, Trios & Dance Teams

COST: $45 per person for solos, duets, step outs.
All individual solos/duets/step outs will be provided music.
Choreography and costumes will be the responsibility of the athlete(s).
Music times: Solos 1:50 min (+/- 10 sec). Step-outs within a group number 1:20 min (+/- 10 sec). Duets/Trio 2-3 skaters 1:20 (+/- 10 secs)
Each athlete in duets/trios needs to register and pay separately.
All Solo's, Step-Out's & Duets are REQUIRED to participate in a group number in the show as well. Please ensure you have completed group registration prior. Then select either a Duet/Trio OR a solo provided all requirements mentioned above are met. Athletes are not allowed to register for all 3 solo, duet and trio. Pick one!
Athletes are responsible for notifying their coach of registered events.

Solos: Skaters must have passed Juvenile FS and above
Step-Outs: Skaters must have passed Pre-Juvenile FS and above
Duets - Preliminary MIF or FS and above
Important Dates & Times

Technical Run Rehearsal #1 (Entire Cast):  Saturday, Dec. 2 @ Antioch 10:45 a.m.

Technical Run Rehearsal #2 (Entire Cast): Sunday, Dec. 3 @ Bellevue 3:15 p.m.

Dress Rehearsal (Entire Cast): Saturday, Dec. 9 @ Bellevue 4 p.m.

SHOW DAY: Sunday, Dec. 10 @ Bellevue 1 p.m.