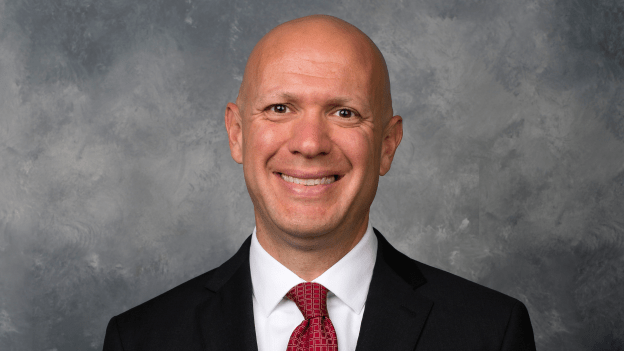 John Walton
Senior Director of Broadcasting/ Radio Play-by-Play Announcer
John Walton enters his 13th season as the radio play-by-play voice of the Washington Capitals, and also serves as the team's Senior Director of Broadcasting, overseeing the Washington Capitals Radio Network and Caps Radio 24/7, the team's 24-hour audio channel.
In addition to calling the play-by-play on the Capitals Radio Network, Walton also calls hockey on both the national and international stage for NBC Sports, having previously called college, NHL, Stanley Cup Playoff and Olympic hockey for the network dating back to 2012. He was also on the call for the Capitals on radio as the team won its first Stanley Cup title in franchise history in 2018.
Prior to joining the Capitals, Walton was the Senior Manager of Communications for Washington's American Hockey League affiliate in Hershey, where he called the action for the Bears for nine seasons. Walton called three Calder Cup championship seasons for the Bears, in 2006, 2009 and 2010, and called the play-by-play for Hershey's postseason games on NHL Network and Comcast SportsNet Mid-Atlantic.
In addition to hockey, Walton served as the public address announcer for the Cincinnati Reds from 1996- 2002 at Riverfront Stadium/Cinergy Field. He also during his time in Cincinnati was the first play-by-play voice of the AHL's Cincinnati Mighty Ducks from 1997-2000 and also served as a sports anchor/helicopter traffic reporter for WLW-AM 700 in Cincinnati. Walton began his hockey play-by-play career at Miami University in Oxford, Ohio, where he was the Voice of the Redhawks from 1994-96, and also announced football and basketball at WRBI-FM 103.9 in Batesville, Indiana during that time.
In addition to sports, Walton was also a disc jockey at 97 X, WOXYFM in Oxford, a station recognized by Rolling Stone Magazine four times in the 1990's as one of the magazine's "15 Best Radio Stations."