Kids Zone For All Things Bruins!
DISCOVER new possibilities. DEVELOP your skills. ACHIEVE your goals.
The Bruins Academy Kids Club presented by Tufts Medicine, the first-ever official youth fan club of the Boston Bruins. Members receive a subscription to the official Bruins Academy Kids Club monthly e-newsletter loaded with kid-specific content, access to exclusive Kids Club events, in-game special promotions, 10% Off online purchases at BostonProShop.com and in-person purchases at the ProShop powered by '47 located at the Hub on Causeway (when you show your welcome email), and more!
Bruins Academy: Season 6, Ep. 6
Bruins Academy was created specifically for kids who love hockey! Hosted by Emmy award-winning sports personality Charlie Moore, Bruins Academy will take you up-close and personal with your favorite team. In every episode, join the Bruins to discover new possibilities, develop your skills, and achieve your goals through segments including "Teaching the Game" and "The Science of Hockey".
Bruins Academy offers a number of youth hockey programs throughout the year for kids of all ages. Develop your skills and bring your game to the next level through programs that create a strong ice hockey foundation with a focus on leadership, teamwork, and fun.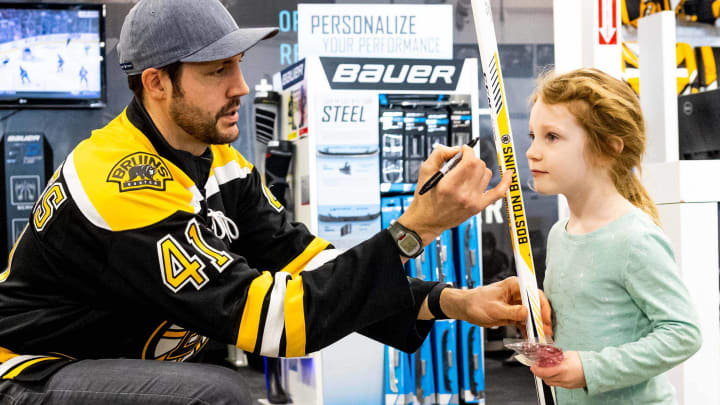 Learn to Play
The Boston Bruins are excited to continue and grow the Bruins Academy Learn to Play presented by Pure Hockey to help aspiring, youth hockey players develop their skills. All players must be between the ages of 5 - 9 at the time of registration to sign up for.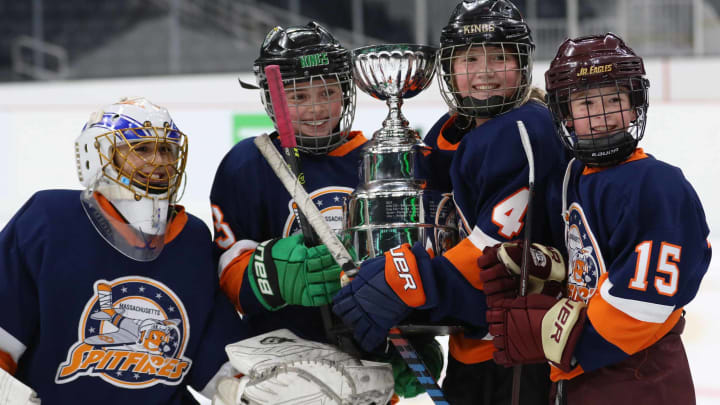 TD Bank Mini 1-on-1
TD Bank Mini 1-on-1 is a youth hockey program in collaboration with Massachusetts Hockey, the Boston Bruins, and TD Bank. Mini 1-on-1 teams compete in a 3-on-3 cross ice competition representing a New England youth hockey organization at the Squirt, Pee Wee Girl 10&U and Girls 12&U levels.
Youth Experience Ticket Packages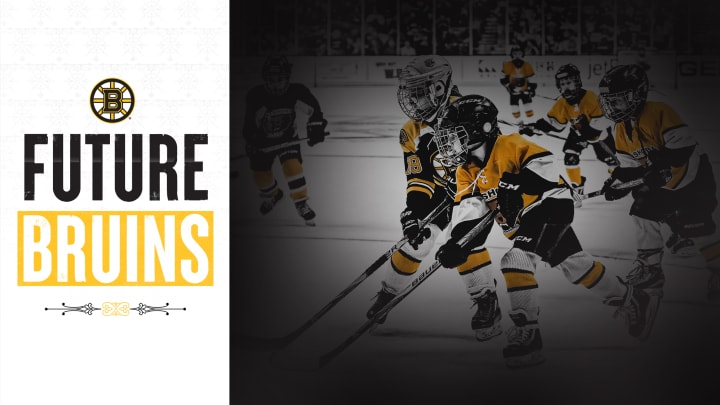 Play a 45 minute scrimmage on the TD Garden ice prior to a Bruins home game
Open to Mite, Squirt, and PeeWee teams
Minimum of 100 group tickets
Watch highlights from your game on Garden Hubvision during the Bruins game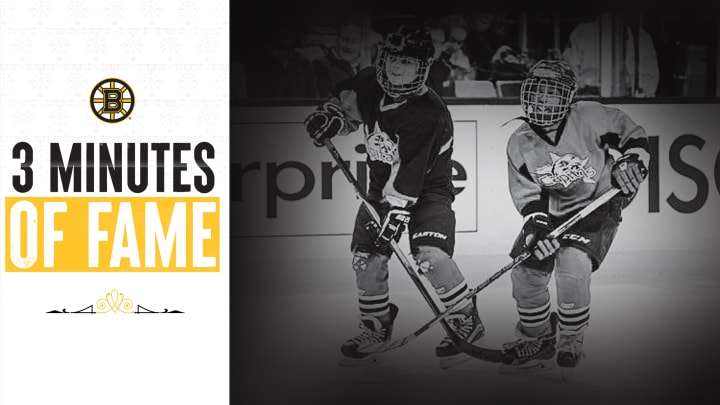 Experience 3 exciting minutes on the TD Garden ice during an intermission at a Bruins home game
Open to Mite and Squirt teams
Minimum of 50 group tickets
See your team roster on Garden Hubvision
Hear your roster announced as it appears on Garden Hubvision
Questions about how to book a Youth Experience? Contact Us Today!
Being a great player is more than just physical work. At Bruins Academy, we know that school is also an important part of hockey development, because you learn to think critically and develop strong mental skills. Take part in a number of programs that provide classroom lessons, fitness drills, and health training that will make you better on and off the ice.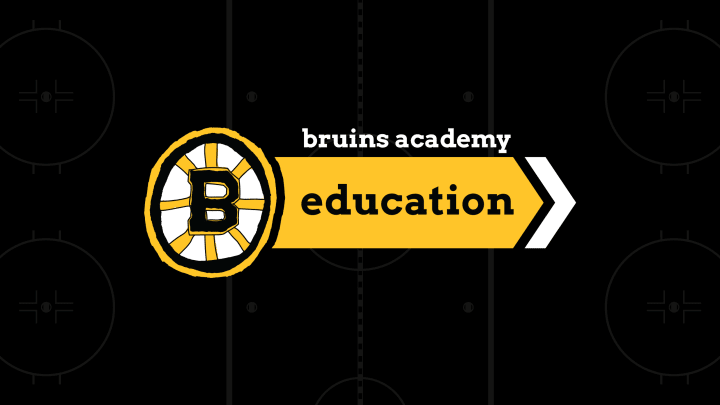 The Education
The Bruins Academy The Education program serves to provide Kindergarten through 8th grade teachers in Massachusetts, Maine, New Hampshire, Connecticut, Rhode Island and Vermont with supplemental curriculum materials incorporating the sport of hockey and the Bruins into lesson plans that align with the common core standards.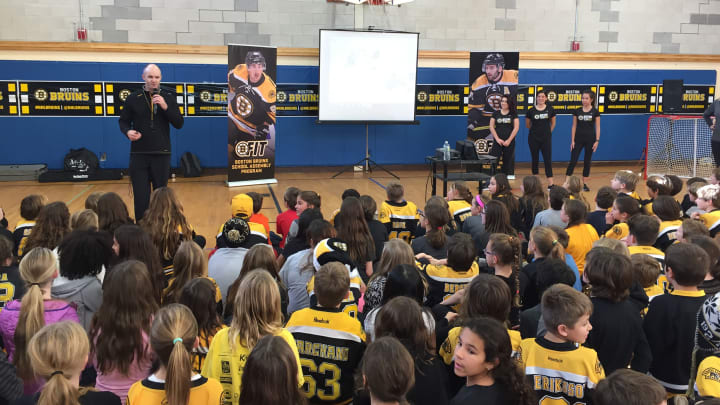 BFit School Assembly Program
The BFit School Assembly Program powered by National Grid provides kids with the tools they need to live a happy, healthy lifestyle by discussing subjects such as nutrition, perseverance, and physical activity throughout the interactive 40-minute program