The Royal Half Gameday: Toronto Maple Leafs
by The Royal Half / Los Angeles Kings
Disclaimer - The contents of this page have not been reviewed or endorsed by the Los Angeles Kings Hockey Club. All opinions expressed by The Royal Half are solely (and most likely) his own and do not reflect the opinions of the Los Angeles Kings or their Hockey Operations staff, parent company, partners, or sponsors. His current whereabouts are not known to the Kings and he has no access to information beyond the access and privileges that go along with being a half-season ticket holder
BEST PLAYER TO WEAR BOTH COLORS:
BEST OPPOSITION BLOGS:
BEST OPPOSITION TO FOLLOW ON TWITTER:
@mlse
WORST OPPOSITION TO FOLLOW ON TWITTER:
MAN ALL KINGS FANS SHOULD THANK ONCE A DAY:
FLAMES + OILERS VS THE KINGS POINTS UPDATE:
LooKING Back:
Man, I wish there was some way to visually represent how amazing Martin Jones played
last night in Montreal
.
Boy, I wish there was some way to visually represent how LA Kings fans looked watching Martin Jones play last night in Montreal.
Wow, I wish there was some way to visually represent how Drew Doughty looked after realizing he wasn't 1 of the 11 players to record a point last night in Montreal.
@theroyalhalf Hey Drew, I heard the @LAKings scored 6 goals & you didn't score a point. How's that make you feel? https://t.co/zWKxVdzh12

— jsalsLA (@jsalsLA) December 11, 2013
These gamedays are so much easier when you Kings fans do all the work.
All jokes aside... that slash on Drew Doughty from Brandon Prust was pretty nasty last night.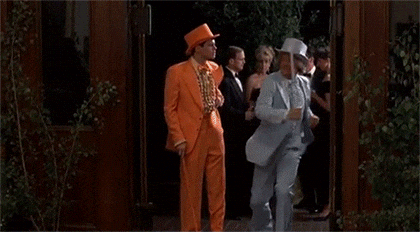 I'm just glad that Brandon Prust has no history of this type of behavior... otherwise the league should do something about it!
WHAT WE LEARNED FROM THE PAST GAME:
Martin Jones... that boy's good.
Martin Jones is the 1st rookie goaltender to earn shutouts in 2 of his first 3 games since Robbie Moore (Philadelphia – 1976) (@EliasSports)

— NHL (@NHL) December 11, 2013
Alright, a Robbie Moore comparison! I'm sure he had a long and illustrious NHL career...
Umm... ok.
Only other time Kings rookie goaltender posted back-to-back shutouts was Gerry Desjardins (1968-69) -- both 0-0 ties.

— LAKingsPR (@LAKingsPR) December 11, 2013
Well, I'm sure Gerry Gerry Desjardins had much more succe...
18-34, huh? An Edmonton Oilers goalie would kill for that win percentage.
Last goalie to go 3-0-0 in his first three starts as a King...Jason LaBarbera in 2005-06

— LAKingsPR (@LAKingsPR) December 11, 2013
OKAY THIS STAT COMPARISON NEEDS TO STOP RIGHT NOW, PEOPLE.
If Martin Jones is really that good, then why didn't he break Kings legend Erik Ersberg's team record of 40 saves by a rookie in a shutout?

— PumperNicholl (@PumperNicholl) December 11, 2013
Finally, a decent LA Kings goalie to compare Martin Jones to.
And that should give you some sense of how awful LA Kings goalie history is.
Please... like there is any surprise at how well Martin Jones has played his last 3 games.
Goalie School is in session.
2 out of a possible 6 points gained so far on the LA Kings 2013 Canadian Invasion.
This is what Kings fans say when Darryl Sutter starts Jones instead of Scrivens tonight in Toronto.
LA TOURISM BOARD:
The Toronto Maple Leafs come into this game tonight 3-5-2 in their last 10 games and riddled with injuries. After a fast start,
the team is struggling badly
... and the Leafs big summer free-agent splash,
David Clarkson
, has 2 goals and 4 assists in 21 games. Here is a list of players on the LA Kings roster with less points than David Clarkson:
Miss you, Trevor Lewis.
Thankfully, the Toronto Maple Leafs upgraded in one major area this past summer...
...prettiness.
Miss you, boo.
The best part of Jon Bernier being easily the most attractive guy on the current Toronto Maple Leafs roster is that he was the 4th... maybe 3rd... best-looking player on the LA Kings.
Like I said... Bernier was probably 4th.
As created by Jesse Cohen from All The Kings Men Podcast... The Moulson Index™ highlights an opposing player from tonights game who has the opportunity to score against his former employer, the LA Kings.
Tonight's Moulson Index Spotlight is:
JONATHAN BERNIER, GOALTENDER
Jonathan Bernier has never played against the team that drafted him 11th overall, the Kings.
THE ROYAL HALF GAMEDAY PREVIEW TWEET OF THE DAY
Have been told that Thursday has been targeted for Jonathan Quick to get on the ice to test his groin.

— Jon Rosen (@lakingsinsider) December 10, 2013
Take your time, Jonny... take your time.
The Royal Half has been a Los Angeles Kings fan since 1988 and a Half-Season Ticket Holder since 2002. He has seen the following goaltenders play in person for the Los Angeles Kings… Kelly Hrudey, Grant Fuhr, Byron Dafoe, Jamie Storr, Stephane Fiset, Felix Potvin, Cristobal Huet, Roman Cechmanek, Mathieu Garon, Adam Hauser, Jason LaBarbera, Barry Brust, Sean Burke, Dan Cloutier, Yutaka Fukufuji, Jean-Sebastien Aubin, Erik Ersberg, Jonathan Bernier, Jonathan Quick and Ben Scrivens. If you like the hockey equivalent of dirty jokes or enjoy humorous screen-grabs of NHL players and broadcasters with funny captions... man, you are going to like The Royal Half. You can follow The Royal Half on Twitter at @TheRoyalHalf
View More