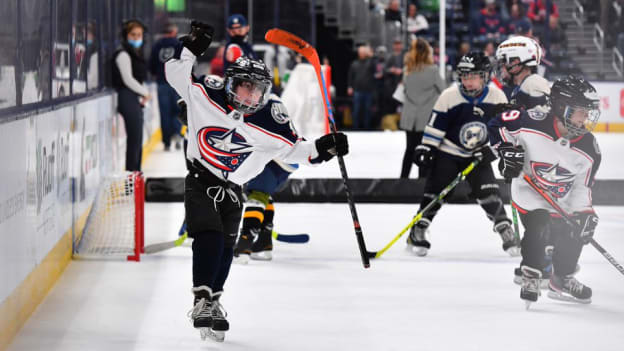 The Blue Jackets Hockey League is a city-wide, local hockey program for boys and girls that follows the American Development Model and long-term athlete development principles to help kids reach their full potential.
Players are placed on teams led by passionate volunteers who are committed to providing a fun and engaging environment. The players and coaches will be supported by certified Blue Jackets Development Coaches on and off the ice.
All volunteer coaches and Development Coaches will be certified by USA Hockey and complete additional Blue Jackets Hockey League requirements. We are passionate for our coaches to be continuous learners like the players.