GIF: Lightning jerseys since 1992
by Andrew DeWitt / Tampa Bay Lightning
Sometimes you just stumble upon cool things on the internet and this is one of those things.
A user on Reddit posted the jersey history of every NHL team in GIF form. You can check out the entire collection here.
Here's the Lightning jersey history in one GIF.
Unfortunately, third jerseys are not included in the GIF.
Speaking of third jerseys, Tampa Bay captain Steven Stamkos was recently asked in an interview what his favorite Lightning jersey is.
And his answer?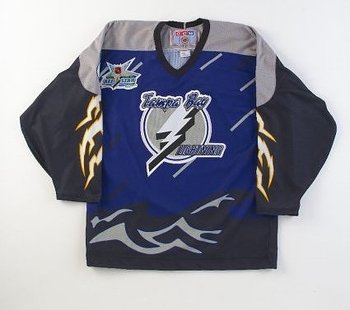 "Oh, I like the vintage. I used to play EASports' NHL games a lot and loved the one with the flames on the sleeves...," Stamkos said. "Ya, we should bring those back. Just for one game."
View More