The Royal Half Report: Stadium Series Edition
by The Royal Half / Los Angeles Kings
Disclaimer - The contents of this page have not been reviewed or endorsed by the Los Angeles Kings Hockey Club. All opinions expressed by The Royal Half are solely (and most likely) his own and do not reflect the opinions of the Los Angeles Kings or their Hockey Operations staff, parent company, partners, or sponsors. His current whereabouts are not known to the Kings and he has no access to information beyond the access and privileges that go along with being a half-season ticket holder
2015 STADIUM SERIES GAMEDAY EDITION!!!
GIF That Best Represents the Past Few Weeks for the LA Kings:
Simpsons Episode That Best Represents the Past Few Weeks for the San Jose Sharks:
THEM WHITE PANTS!
There has been a lot of talk about the LA Kings and San Jose Sharks uniforms heading into Saturday's Coors Light Stadium Series game. Especially from Darryl Sutter!
Sutter, on the Stadium Series game: "I haven't thought about it one minute other than I didn't like them white pants the other day." — Jon Rosen (@lakingsinsider) February 19, 2015
"Them White Pants!" is my favorite Comedy Central show from 2001.
Pitbull in them white pants!!!!! #sosexy

— Lola Gallegos (@PaolaGallegos88) February 20, 2015
#ThemWhitePants
Recently, the rumor was floated that Reebok's contract with the NHL will be up soon and several clothing companies would be interested in designing and manufacturing the iconic NHL jerseys. Well, we here at The Royal Half were able to use our insider connections to get a sneak peek at the 5 companies that plan to bid against Reebok for the NHL jersey contract!
ED HARDY
The company collapsed in 2010 and hasn't done anything significant since. But now Ed Hardy is primed for a comeback in the NHL jersey market!
Here is something else that hasn't done anything significant since 2010.
Ed Hardy has done extensive research and they have a clear vision of their target NHL market.
The state of New Jersey!
LEVI'S
As the sponsor for the football stadium that the 2015 Coors Light Stadium Series is being played in, Levi's might also become a natural fit as the jersey provider for the NHL. Especially considering that a majority of elite NHL players already wear denim on a regular basis.
Or as it's called in Canada, a "tuxedo."
Again, Levi's is a company that has done its research and knows its audience.
You know, for Western Night.
And if Levi's gets an NHL jersey contract, NBC has the perfect sideline reporter!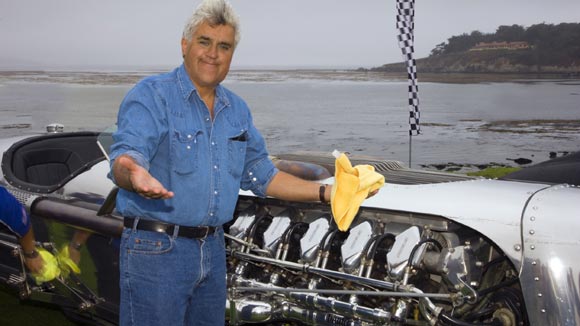 BETABRAND
Betabrand is an upstart clothing company that has designed a line called the Flashback collection. When worn, these clothes can turn you invisible!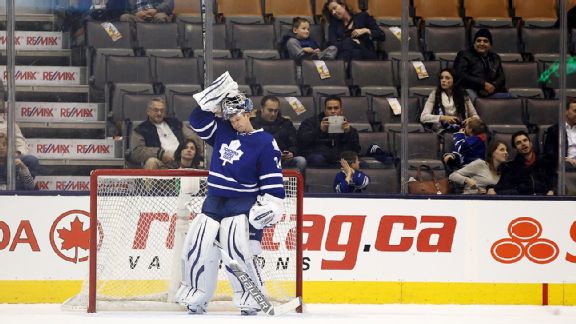 So now the Toronto Maple Leafs players and fans have a reason for not showing up!
BRENT BURNS LIMITED
If there is one thing we've learned about Brent Burns the last few years, it's that he's destined for much more than just being a hockey player.
Burns is known for his keen fashion sense outside the dressing room.
So why wouldn't the NHL team up with one of its most outspoken stars to create a brand new line of hockey jerseys?
The Sharks are falling so fast... they've gone to plaid.
AMERICAN APPAREL
Look, I'm not saying that American Apparel would be the best match for the NHL in terms of manufacturing jerseys...
but you can bet their ads will be AMAZING.
Our recap of the past few weeks in all things #Gustl.
While "That 70s Line: Part Deux" has been tearing up the NHL... former That 70s Line cast member Tanner Pearson has been keeping himself busy.
Tanner Pearson said he stayed at Kopitar's house following surgery. Spent some quality time w/Gustl. Now known as Gustl, the comfort dog.

— lisa dillman (@reallisa) February 6, 2015
I've never wanted to break my ankle so bad in my entire life.
ROAD TO THE STADIUM SERIES TOP 3 GIFs
The LA Kings and San Jose Sharks have been featured the past 3 weeks on EPIX Presents Road To the NHL Stadium Series. Here are your Top 3 GIFs from the series so far:
#3
Brown and Kopitar acting like good Americans and insulting the president.
#2
#1
Yup... the only Cup that Joe Thornton has ever brought home.
*thanks to @ironsightdesign and @Almsmcq for their photoshop greatness
The Royal Half has been a Los Angeles Kings fan since 1988 and a Half-Season Ticket Holder since 2002. He has seen the following goaltenders play in person for the Los Angeles Kings… Kelly Hrudey, Grant Fuhr, Byron Dafoe, Jamie Storr, Stephane Fiset, Felix Potvin, Cristobal Huet, Roman Cechmanek, Mathieu Garon, Adam Hauser, Jason LaBarbera, Barry Brust, Sean Burke, Dan Cloutier, Yutaka Fukufuji, Jean-Sebastien Aubin, Erik Ersberg, Jonathan Bernier, Jonathan Quick, Ben Scrivens, and Martin Jones. If you like the hockey equivalent of dirty jokes or enjoy humorous screen-grabs of NHL players and broadcasters with funny captions... man, you are going to like The Royal Half. You can follow The Royal Half on Twitter at @TheRoyalHalf
View More