The Royal Half Report: Issue #3
by The Royal Half / Los Angeles Kings
Disclaimer - The contents of this page have not been reviewed or endorsed by the Los Angeles Kings Hockey Club. All opinions expressed by The Royal Half are solely (and most likely) his own and do not reflect the opinions of the Los Angeles Kings or their Hockey Operations staff, parent company, partners, or sponsors. His current whereabouts are not known to the Kings and he has no access to information beyond the access and privileges that go along with being a half-season ticket holder
GIF That Best Represents the Past Two Weeks for the LA Kings:
Just kidding... this is the best GIF of the past two weeksAND PROBABLY THE REST OF THE YEAR!!!
Reminder that Tyler Toffoli is 22 years old.
Like you really need a reminder Toffoli is 22 years old.
#MuzzKill
As you all know by now, Jake Muzzin has signed
a 5 year, 20 million dollar contract
to remain a LA King. And that's good because
Muzzin's possession numbers
are
out of this world
. And this was the reaction from most people around the NHL when it was announced:
So why are experts across the league applauding Dean Lombardi's ability to re-sign Muzzin to such a great contract?
Because Jake Muzzin is the God of CORSI.
RING HASHTAGS#
Last week, the LA Kings received their Stanley Cup Rings and
it caused quite the stir on Twitter
. Especially when Michael Altieri, VP of Communications and Broadcasting for the LA Kings, revealed the details of his Stanley Cup Ring.
October 7, 2014
@Rich_Hammond # is custom and personal to me and my colleagues. players have their own and other items Their ring is exclusive to them

— Mike Altieri (@MichaelAAltieri) October 7, 2014
Ahh, so #YOTMB was specific to a few people within the Kings organization. But what's that... the players also received customized Hashtags on their Stanley Cup Rings?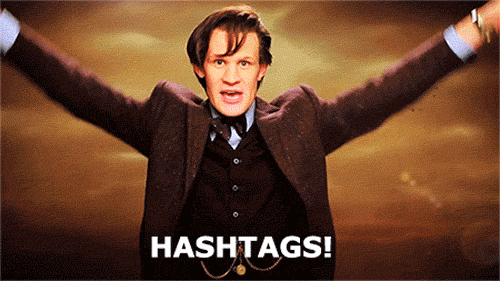 Although it's been kept a secret, The Royal Half was able to obtain photos of some of the players Stanley Cup Rings to share with you, our readers.
First up, it's Anze Kopitar's ring:
Here is an exclusive look at Mike Richards' ring:
Justin Williams' ring:
Here is recent millionaire, Jake Muzzin's ring:
And Muzzin's defensive partner, Drew Doughty, had his 2014 Playoff Motto put on his ring:
And new best friends, Jeff Carter and Marian Gaborik, decided to get the same inscription on their Stanley Cup Champions Ring:
No, seriously... THX #LUMBUS.
Even Alec Martinez decided to get his ring customized:
And finally, Coach Darryl Sutter decided to remember the 2014 Stanley Cup Championship in his own special way:
RETURN OF THE KINGS WEEKLY
My 2nd favorite show on television, Kings Weekly, returns Thursday night to Fox Sports West after the Kings-Blues game. You can check out a sneak preview here.
And last week, the Producers of Kings Weekly put together an amazing LA Kings Day With the Cup special that highlighted some of our favorite players and what they did with the Stanley Cup. Mike Richards, Alec Martinez, Jarret Stoll, Robyn Regehr, Trevor Lewis and Dwight King were featured. You can watch them all here but we decided to showcase some GIFs of our favorite moments.
Like when Trevor Lewis poured Crown Royal into the Stanley Cup on the grave of his Canadian grandpa.
Being covered in Crown Royal is a Canadian burial tradition.
Or when Mike Richards brought the Cup to join him in his second favorite pastime besides "winning."
Jarret Stoll paid tribute to his days as an Edmonton Oiler during his 2nd day with the Cup.
Who cares what Alec Martinez did with the Cup. THIS ONE IS FOR ALL THE LADIES OUT THERE!!!
Where have I seen this before?
Alec Martinez is... Top Gun 2.
And finally, Robyn Regehr... um... well... hmm... I'm not sure what he was doing with the Cup.
Hmm, probably getting it cleaned up for a joyride, I guess.
Our recap of the past two weeks in all things #Gustl. In honor of Thursday night's game against the St. Louis Blues... we present a little bit of bulletin board motivation from David Backes to Anze Kopitar. Via
The 9s, a magazine for St. Louis Men
, an interview with David Backes and his wife, Kelly...
You know what, David Backes is right... Anze Kopitar does get his hair done at the same place as his dog, Gustl.
Because Kopitar's hands are filled with too many Stanley Cups to be able to brush his dog.
BOOM ROASTED, DAVID BACKES!
The Royal Half has been a Los Angeles Kings fan since 1988 and a Half-Season Ticket Holder since 2002. He has seen the following goaltenders play in person for the Los Angeles Kings… Kelly Hrudey, Grant Fuhr, Byron Dafoe, Jamie Storr, Stephane Fiset, Felix Potvin, Cristobal Huet, Roman Cechmanek, Mathieu Garon, Adam Hauser, Jason LaBarbera, Barry Brust, Sean Burke, Dan Cloutier, Yutaka Fukufuji, Jean-Sebastien Aubin, Erik Ersberg, Jonathan Bernier, Jonathan Quick, Ben Scrivens, and Martin Jones. If you like the hockey equivalent of dirty jokes or enjoy humorous screen-grabs of NHL players and broadcasters with funny captions... man, you are going to like The Royal Half. You can follow The Royal Half on Twitter at @TheRoyalHalf
View More