The Royal Half Preview: Kings vs. Blues: Game 3
by The Royal Half / Los Angeles Kings
Disclaimer - The contents of this page have not been reviewed or endorsed by the Los Angeles Kings Hockey Club. All opinions expressed by The Royal Half are solely (and most likely) his own and do not reflect the opinions of the Los Angeles Kings or their Hockey Operations staff, parent company, partners, or sponsors. His current whereabouts are not known to the Kings and he has no access to information beyond the access and privileges that go along with being a half-season ticket holder
Game #3
LA KINGS
27-16-5
59 pts
5th in Western Conference
vs
ST. LOUIS BLUES
29-17-2
60 pts
4th in Western Conference
Kings Won Regular Season Series 3-0
Blues Lead Playoff Series
2
-0
7:00pm, Staples Center
Los Angeles, CA
FSW, NBCSN, CBC, RDS

BEST PLAYER TO WEAR BOTH COLORS:
I mean... does Gretzky look ridiculous in that jersey or what?

BEST OPPOSITION FANS TO FOLLOW ON TWITTER:
WORST OPPOSITION FAN TO FOLLOW ON TWITTER:
ARE THE LA KINGS IN THE NEXT ROUND?
With the Los Angeles Kings down
2-0
in their 1st Round Playoff Series with the St. Louis Blues... it's time for LA Kings fans to look back fondly and remember a happier time in Kings-Blues history.
Nope.
No.
Nailed it.
#NeverForget
Boy... coverage of the NHL on TV hasn't changed one bit, has it?
Well, this time Spike is back... and he's got video of Wayne Gretzky's first game in Los Angeles
after being traded
in 1996 for Patrice Tardif, Roman Vopat, Craig Johnson, and two draft picks.
It's something
we like to call....
First up... TSN's Opening Night Montage and Analysis™.
Ryan Walter scored 38 goals for the Washington Capitals in 1981-82.
Now he
motivates you
.
Then of course... in true
Moulson Index fashion
... Wayne Gretzky scores the 1st goal of the game against his former team.
But before Wayne Gretzky scored his goal, he chatted with Gord Miller and Bob McKenzie about returning to the Great Western Forum as an opponent.
The best part is when they refer to the Blues as "Edmonton Oilers West if the Rangers are Edmonton East."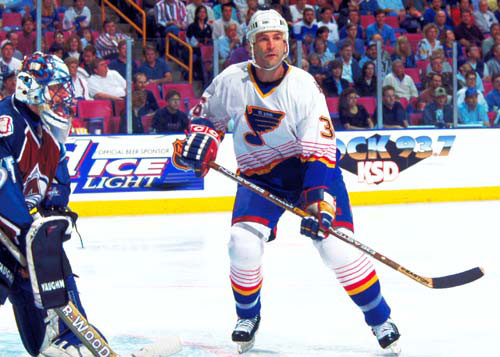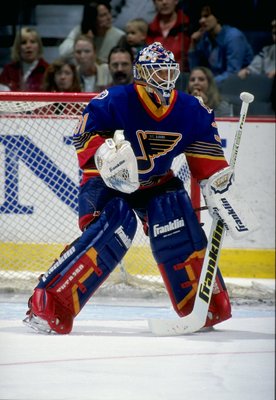 Seriously... what sort of two-bit NHL franchise tries to win a Stanley Cup
by getting all of Wayne Gretzky's former teammates back together?!?
Oh... this is awkward.

Ha-ha, TSN was sponsored by McDonalds in the late 90s!!!
Okay... this is REALLY awkward.
Speaking of really awkward... this wasn't featured as part of this particular 1996 Kings-Blues game... but Spike Coffman found it in his vault... and we figured there would be no better place for its World Premiere than on the pages of LAKings.com.
Go Kings Go.
THE ROYAL HALF GAMEDAY PREVIEW TWEET OF THE DAY
From The Fourth Period's, Dennis Bernstein, on the play of Jon Quick in this series so far...
From former KROQ DJ, the Poorman, on the play of Jon Quick in this series so far...
The Royal Half has been a Los Angeles Kings fan since 1988 and a Half-Season Ticket Holder since 2002. He has seen the following goaltenders play in person for the Los Angeles Kings… Kelly Hrudey, Grant Fuhr, Byron Dafoe, Jamie Storr, Stephane Fiset, Felix Potvin, Cristobal Huet, Roman Cechmanek, Mathieu Garon, Adam Hauser, Jason LaBarbera, Barry Brust, Sean Burke, Dan Cloutier, Yutaka Fukufuji, Jean-Sebastien Aubin, Erik Ersberg, Jonathan Bernier and Jonathan Quick. If you like the hockey equivalent of dirty jokes or enjoy humorous screen-grabs of NHL players and broadcasters with funny captions... man, you are going to like The Royal Half. You can follow The Royal Half on Twitter at @TheRoyalHalf
View More